Despite the difficulty of international travel due to Covid, the need for sharing knowledge internationally in IP world has not disappeared. We have invited senior trademark experts from prestigious IP firms in South Korea, Italy, India and Ecuador, to share their insight and experience on the legal systems for trademark protection, trademark policies, and influential cases via video. These are available through our Knowledge Center on the Kangxin IP Platform(eservice.kangxin.com) .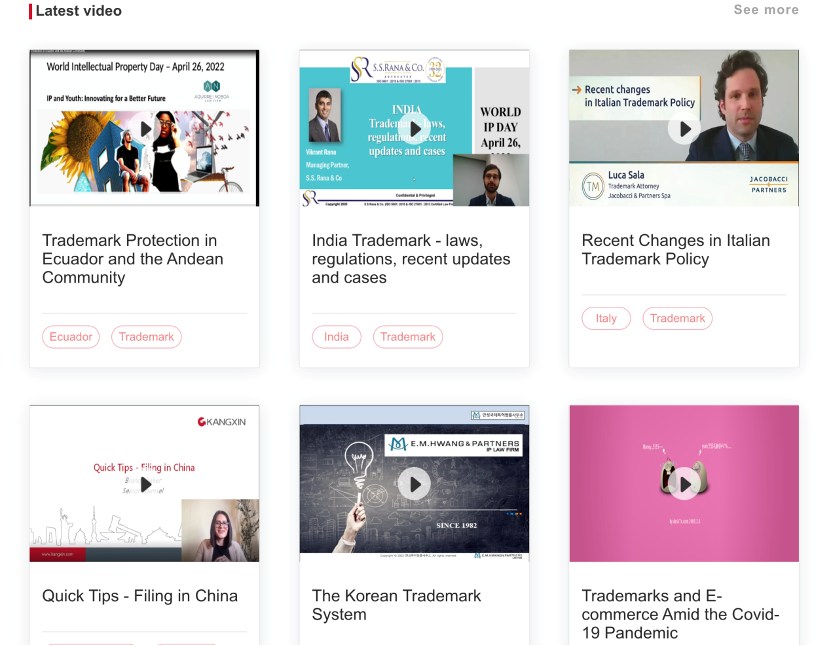 1) Trademark Protection in Ecuador and the Andean Community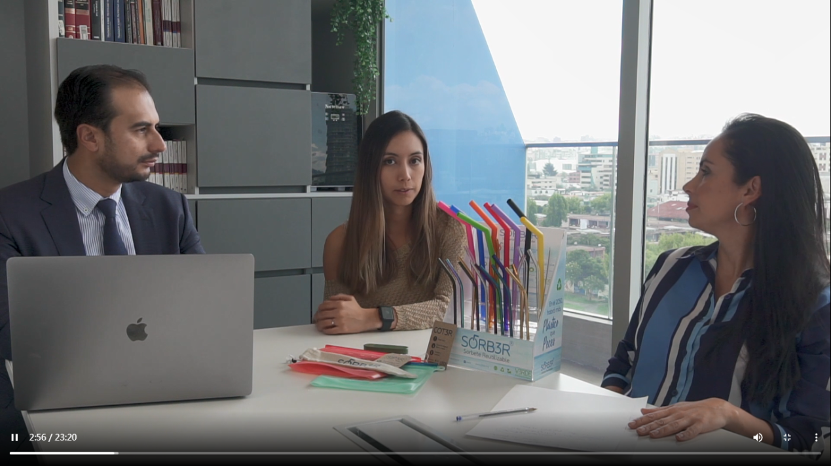 AGUIRRE NOBOA LAW FIRM
SORB3R
Aguirre Noboa and Guerra invited Priscila Ordonez, a young entrepreneur from the ecological company SORB3R, in Ecuador to attend this online course. First, Priscila Ordonez explains the necessity and importance of brand and trademark protection by telling her own brand story. Second, Carlos and Christina give a detailed introduction to trademark protection in Ecuador and the Andean community from the aspect of trademark opposition and cancellation actions. Finally, Carlos and Christina share cases they have recently handled on cancellation actions so that entrepreneurs and companies, like Ms. Ordonez's, can know what to be aware of in trademark application.
2) India Trademark - laws, regulations, recent updates and cases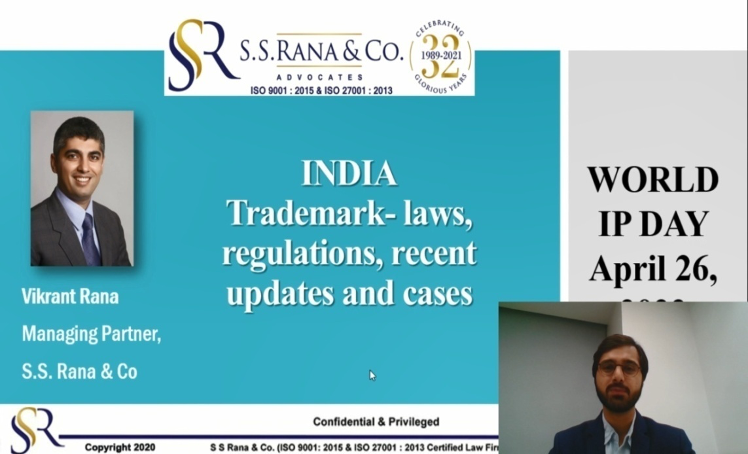 S.S.RANA&CO.
The course mainly gives a more in-depth explanation of the Indian trademark system by discussing related Indian laws, regulations, recent updates and cases, especially in how to use intellectual property rights to effectively combat infringement and counterfeiting actions. It also introduces civil, criminal and administrative remedies, procedures and special precautions in IPR enforcement.
3) Recent Changes in Italian Trademark Policy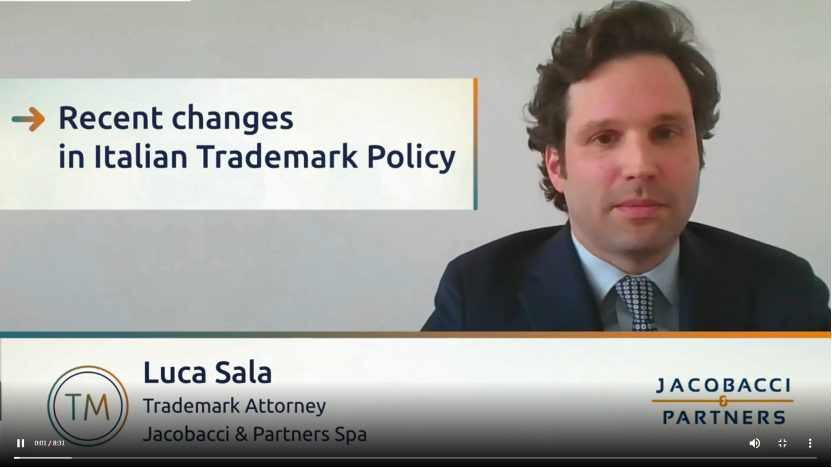 Jacobacci&Partners Spa
Luca Sala expounds on Italian trademark policy from three aspects. First, he explains the grounds for opposition, and the relevant system of trademark cancellation actions, such as the grounds for cancellation and the burden of proof. Finally, he explains fast track filings on trademark application in Italy.
4) The Korean Trademark System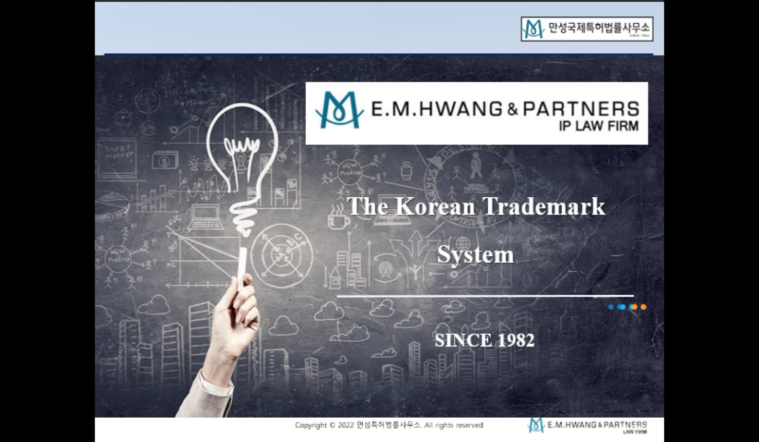 E.M.HWANG&PARTNERS IP LAW FIRM
Sungpil Hwang first gives a general introduction to the Korean trademark system, which involves the Korean trademark search website, applicant codes, proof of trademark use, trademark registration period, accelerated examination, coexistence agreements, customs registrations, and the disclaimer system. In the second part, he interprets recent amendments to the Korean Trademark Act.
Kangxin IP Platform-Knowledge Center
Kangxin Partners has been engaged in global trademark protection for 28 years, and maintains long-term cooperation with trademark lawyers and IP firms around the world. The Knowledge Center on the Kangxin IP Platform provides useful updates and legal information for users in a clear, concise, and structured way.
You can unlock this global trademark knowledge by logging in to our Kangxin IP Platform and clicking on the Knowledge Center which covers 32 jurisdictions in Asia, 19 in Europe, 9 in North America, 7 in South America, 8 in Oceania, and 4 in Africa. There will be more added in the near future.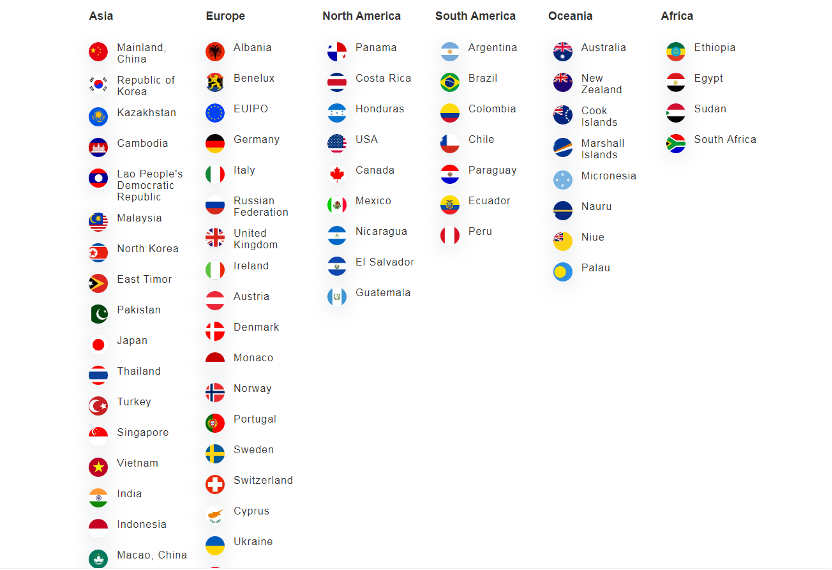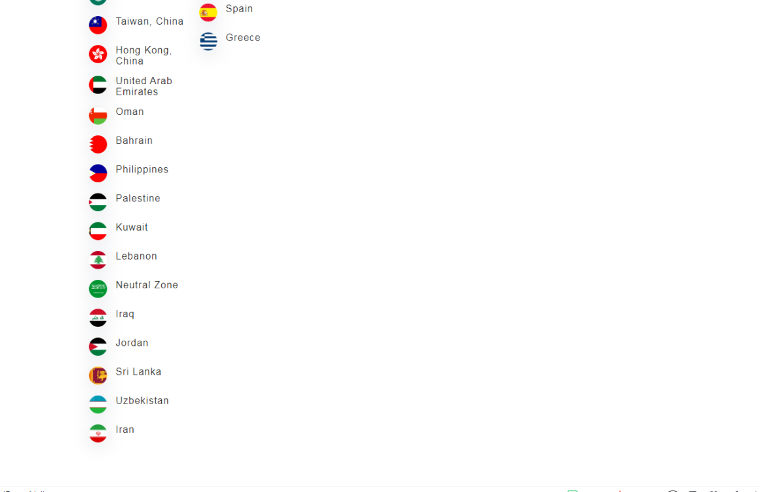 There are five sections in each jurisdiction as below:

1. Registration process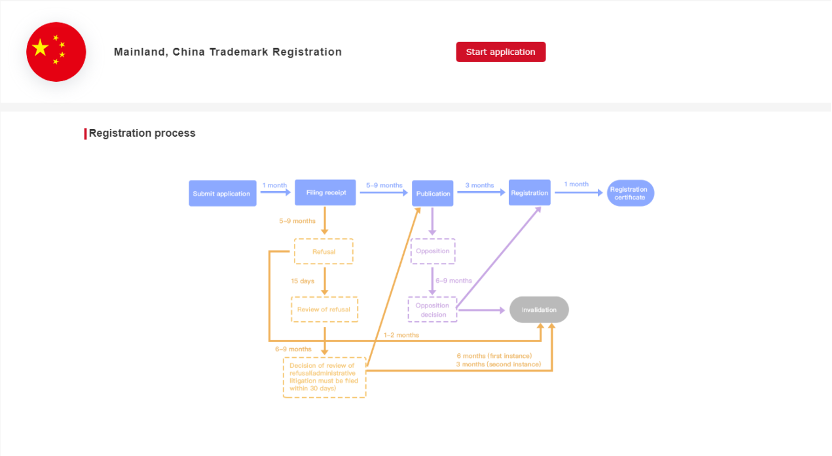 2. Requirements

3. Latest video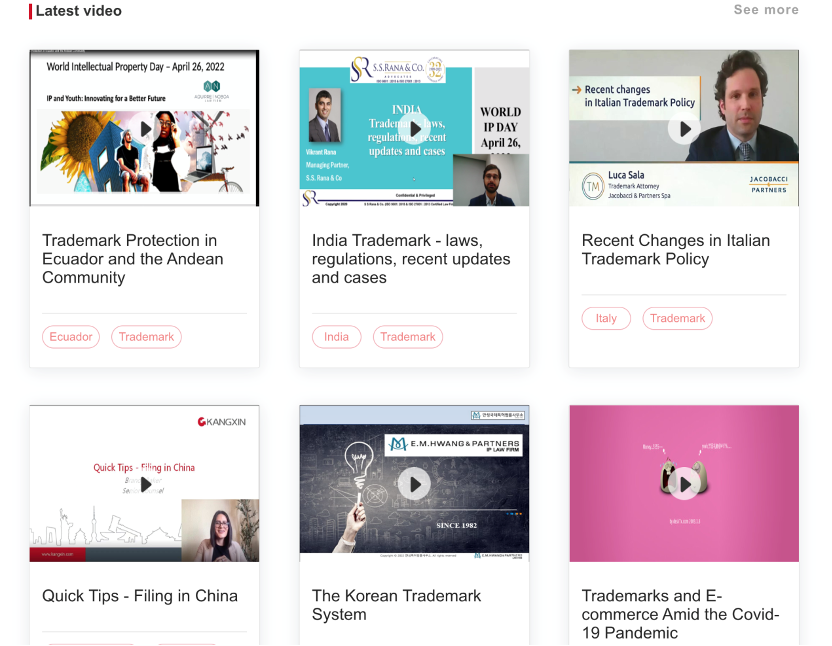 4. Latest news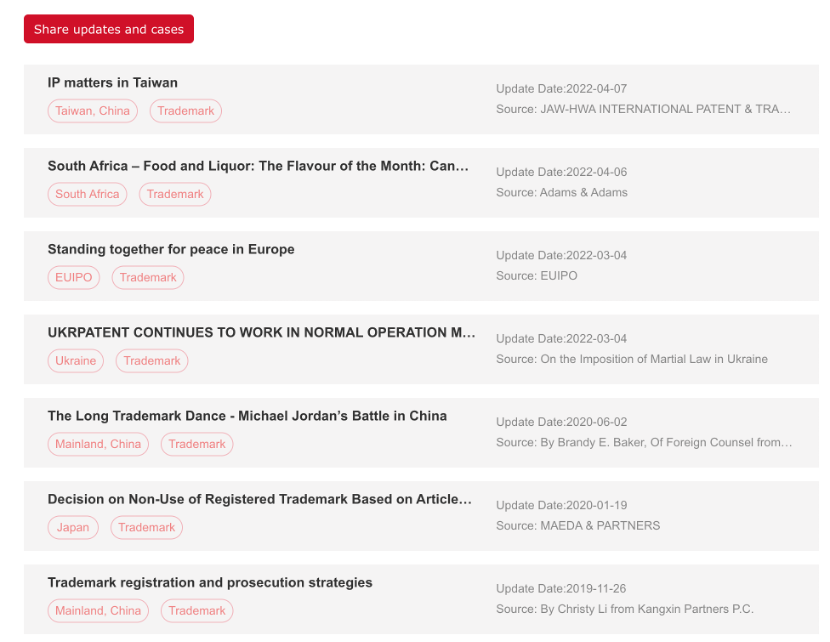 5. Relevant laws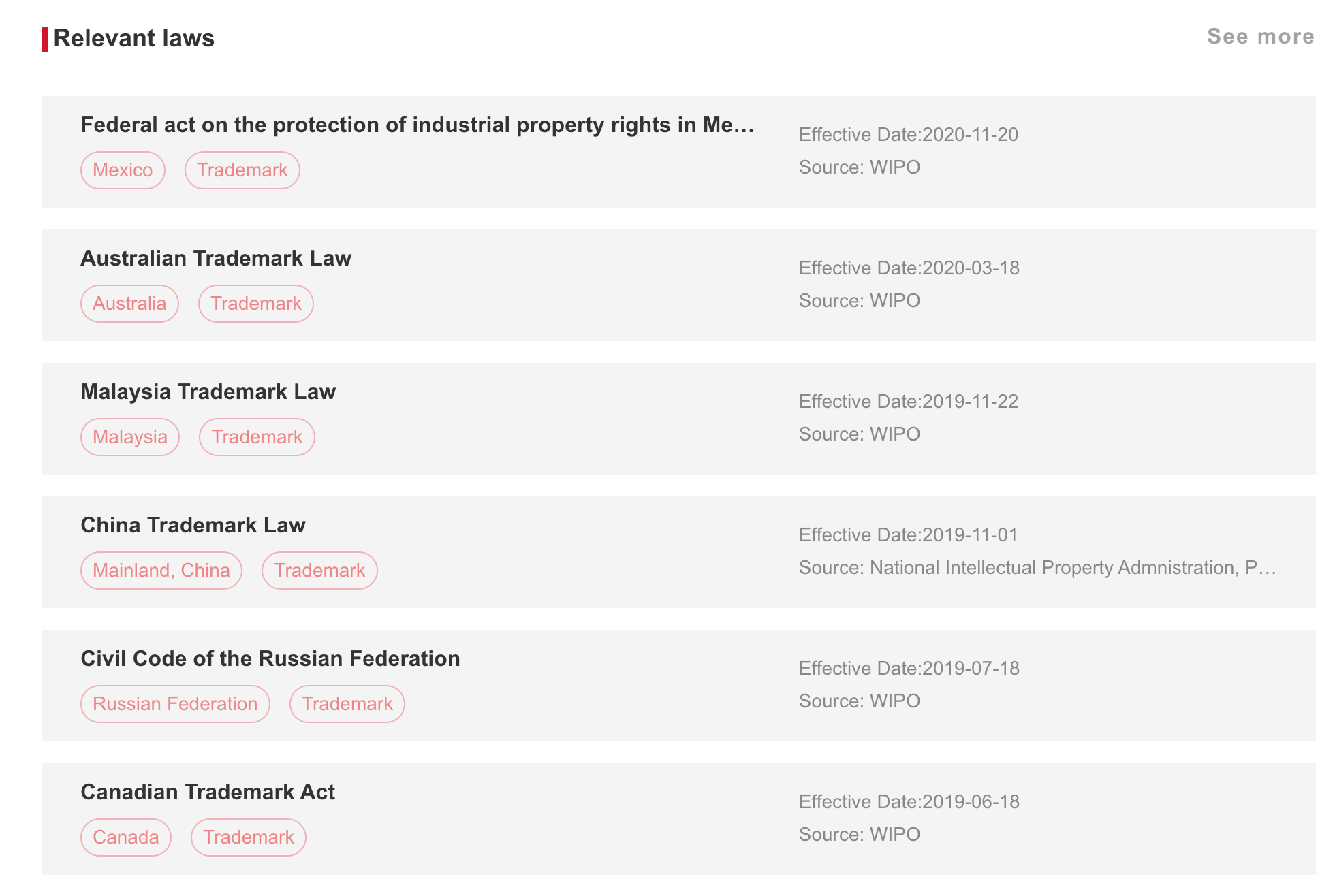 The Knowledge Center on the Kangxin IP Platform contains trademark basics from the world's major IP markets. We will continue to add and update important regulations, case analysis, video courses and other legal information with the help and contribution of global IP experts.
Feel free to check all these information and watch the videos at https://eservice.kangxin.com/.