On September 13, Kangxin launched the new Kangxin eService Platform (eservice.kangxin.com) at our seminar in Shenzhen. Many attendees from the intellectual property industry, our strategic partners, and members of the media gathered in Shenzhen to discuss the new age of AI and its application in the IP industry.
Kangxin's Managing Partner Samson Yu opened the seminar with an alphabetical introduction of the new technologies in use in IP today – AI, Blockchain, Cloud Computing, and Data.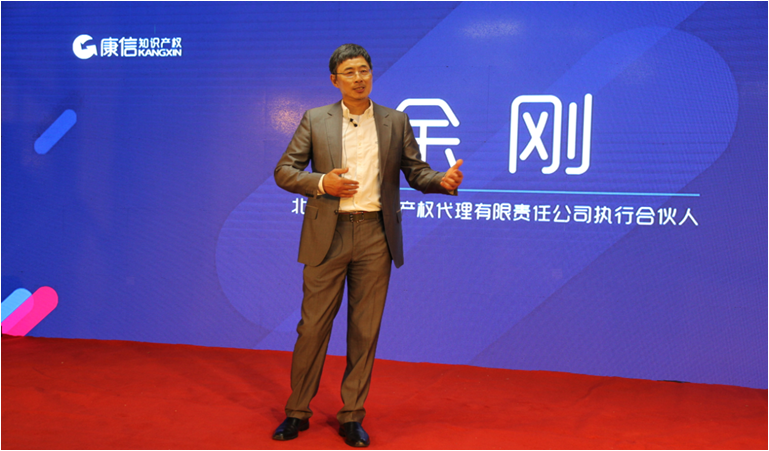 Kangxin's strategic partner, Dawei Software Development Co. CEO Xiaomei Pan gave a lecture on "IP Services Innovation in the age of AI", covering the challenges and opportunities in IP in the age of AI, and the convergence of IP, IT and AI.
Kangxin partner Ms Gloria Wu, began her presentation of the Kangxin eService Platform with a story of the Intellectual Property Commissioner of Shenzhen signing up to use the platform services, drawing big interest from the audience.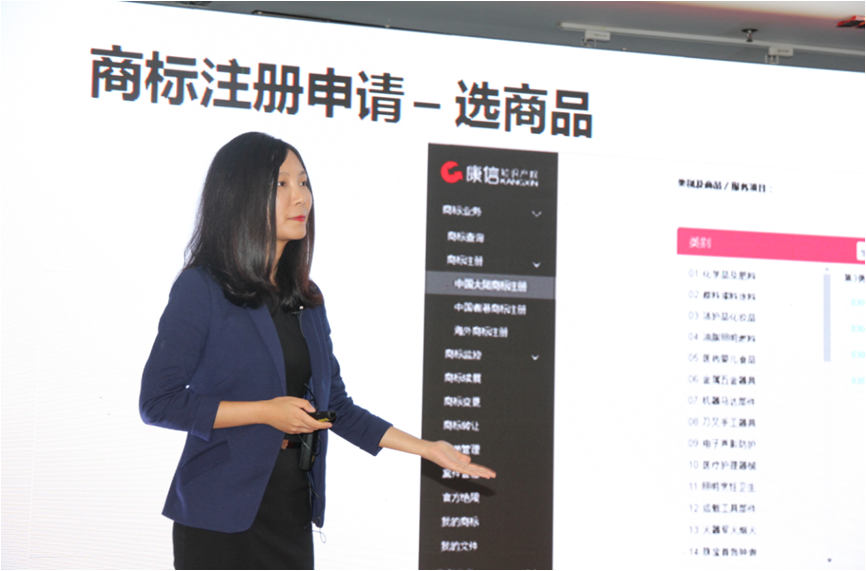 Kangxin eService Platform is the result of 24 years of rich experience in IP in China and abroad, relying on the professionalism and experience of our large team of experts; the platform is based on internet technology, uses global trademark and patent big data, artificial intelligence technology, combines IP, IT and AI to provide a high quality, effective and meticulous IP service experience to our clients.
The platform currently offers an AI-based trademark clearance search service, trademark registration, monitoring, renewals, case management, and patent renewal services, offering a one-stop platform for clients to manage their entire IP portfolio. In the near future, the platform will also feature patent search, case management, and patent training and other related services.
Lanternfish, the perfect integration of AI and IP
Lanternfish Intelligent Technology Co CEO Dr Michael Zhang presented the newest development of AI application in IP, introducing the Lanternfish trademark and patent search platforms.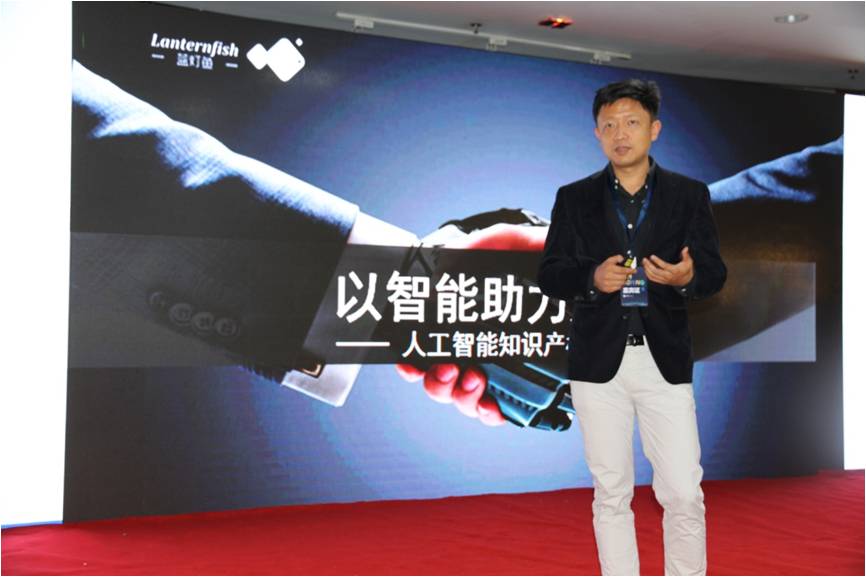 Lanternfish Trademark Search disrupts the traditional graphic code or contour trademark search and instead uses new machine learning algorithms which quickly detect image features and learns these characteristics for future searches – combined with IP expertise, the technology accurately focuses on the main features of the image and delivers quality results by drawing on data from a trademark database.
Lanternfish Patent Search service uses the three largest technologies in AI – Deep Learning, Natural Language Processing, and Knowledge Graphs – to minimize the operational burden on searchers and give the machine a deeper understanding of the technical features and implied values behind each patent.
IP+IT+AI Experience
In the live demonstration area after the lectures, the guests experienced the application of AI in the Kangxin eService platform. The platform's trademark search, registration and portfolio management and other advantages and features attracted the attention of many participants. The intellectual property experts from Kangxin and Lanternfish gave a detailed introduction to the various functions of the platform and the latest developments in applications of AI technology in the intellectual property.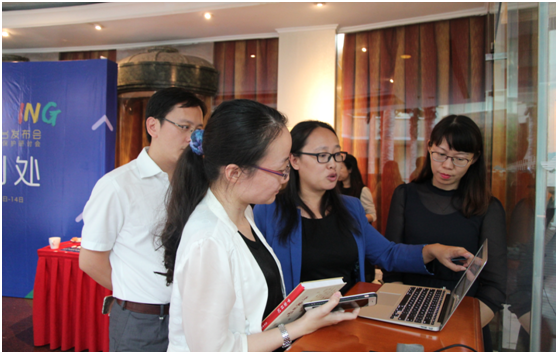 Visit the platform now and experience lightning-fast trademark search and other convenient features at eservice.kangxin.com