The INTA 2020 Annual Meeting was held online on November 16-20. Thousands of intellectual property experts from around the world gathered at the conference to discuss key issues on intellectual property. Kangxin Partners was invited to participate in the online booth exhibition of this annual conference. Ms. Qiong Wu, partner of Kangxin participated in the conference and gave a speech on the online workshop.
Kangxin displayed the intellectual property management tool-kangxin IP platform on the booth for all the registered audience. Based on 26 years rich experience in the practice of intellectual property industry, Kangxin IP platform makes full use of the Internet technology, global trademark big data, AI technology (IP + IT + AI), and provide customers with one-stop solution for global intellectual property rights intelligent service.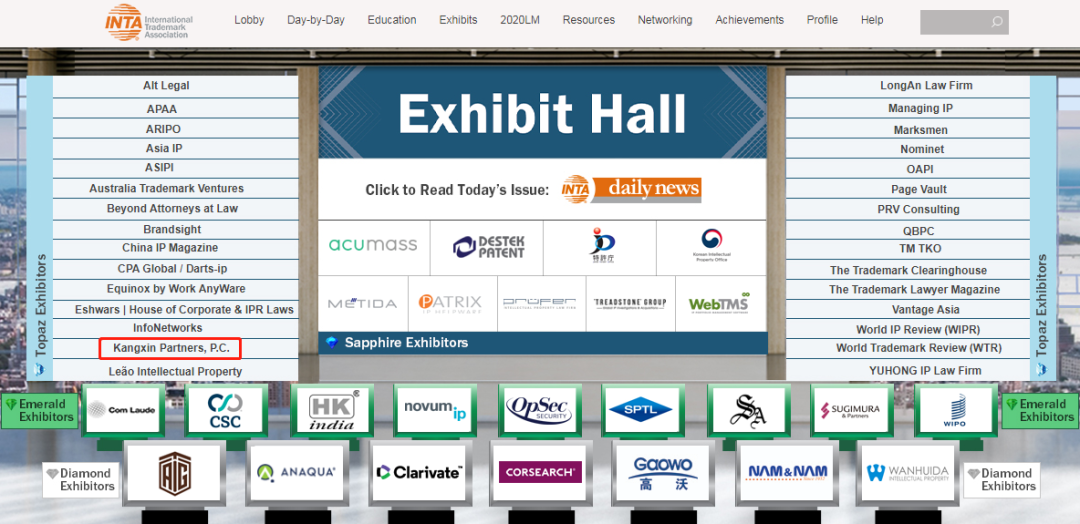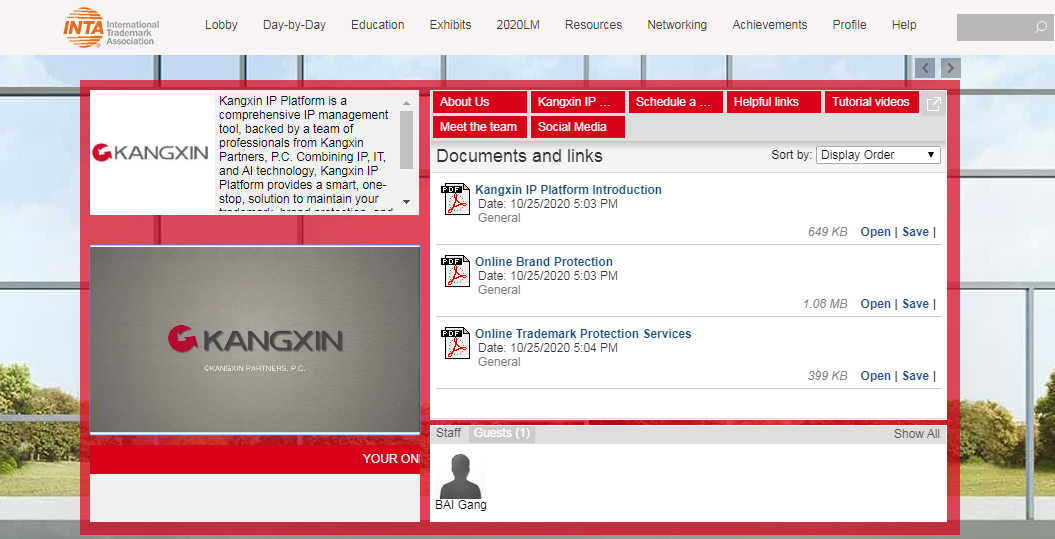 Gloria Wu delivered a speech named "Criteria of Bad Faith Trademark" on the bad faith workshop held on Nov 18.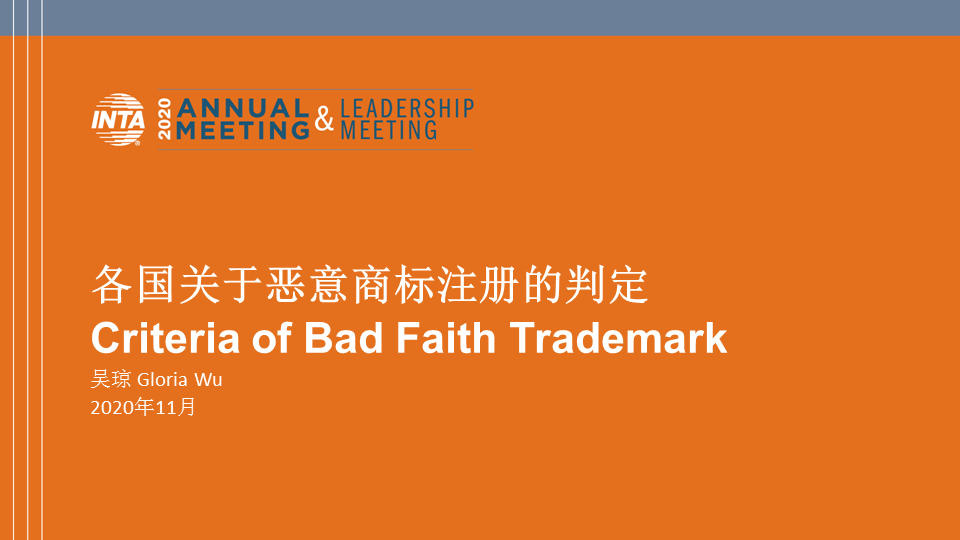 On the workshop, Gloria discussed the applicability of the articles of law involed "bad faith" in home and abroad, and analyzed some related typical cases in China, the United States, Britain, Japan, South Korea. She shared her points and thinking on the criteria of bad faith in different countries.