Kangxin's Strategic Managing Partner Samson Yu Awarded " Asia IP Experts 2022: Top 100 IP Experts in China" by Asia IP
Asia IP has published the best IP experts in China on Asia IP website. We are delighted to announce that Our strategic managing partner Samson Yu, and Gloria Wu are recognized by Asia IP Experts 2022. Being identified as an IP Expert means they are recognized for their outstanding work by the peers and corporate clients.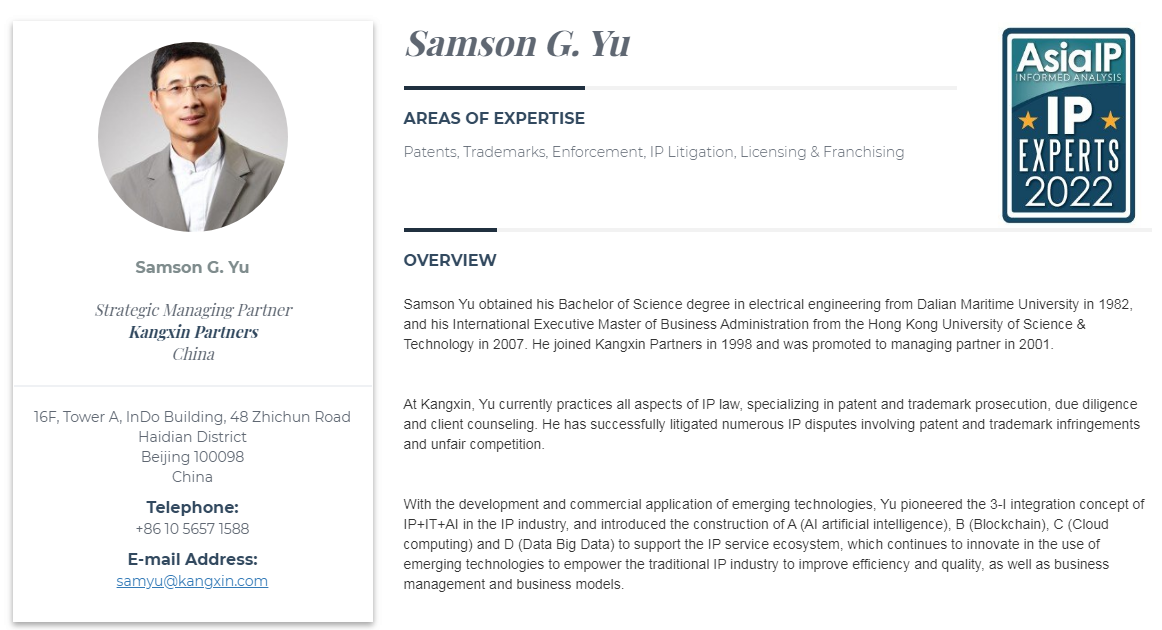 Asia IP reveals the top lawyers from around the region for IP-related advice, based on feedback from corporate counsel. Asia IP is a unique and vital source of intelligence for IP-owning companies active in Asia, and international law firms that want to keep ahead of the key issues. The magazine includes an extensive range of in-depth features, news, surveys and analysis designed to meet the information needs of in-house counsel, senior business leaders and partners at Asian and international law firms.