Kangxin received recognition both on patent litigation and patent prosetution in the 2022 edition of IAM Patent 1000— The World's Leading Patent Practitioners, which published in July, 2022. Additionally, Kangxin's Partners Shirley Dong, Gary Wu, James Chen and Mary Zhang were listed as recommended individuals within their respective practice areas.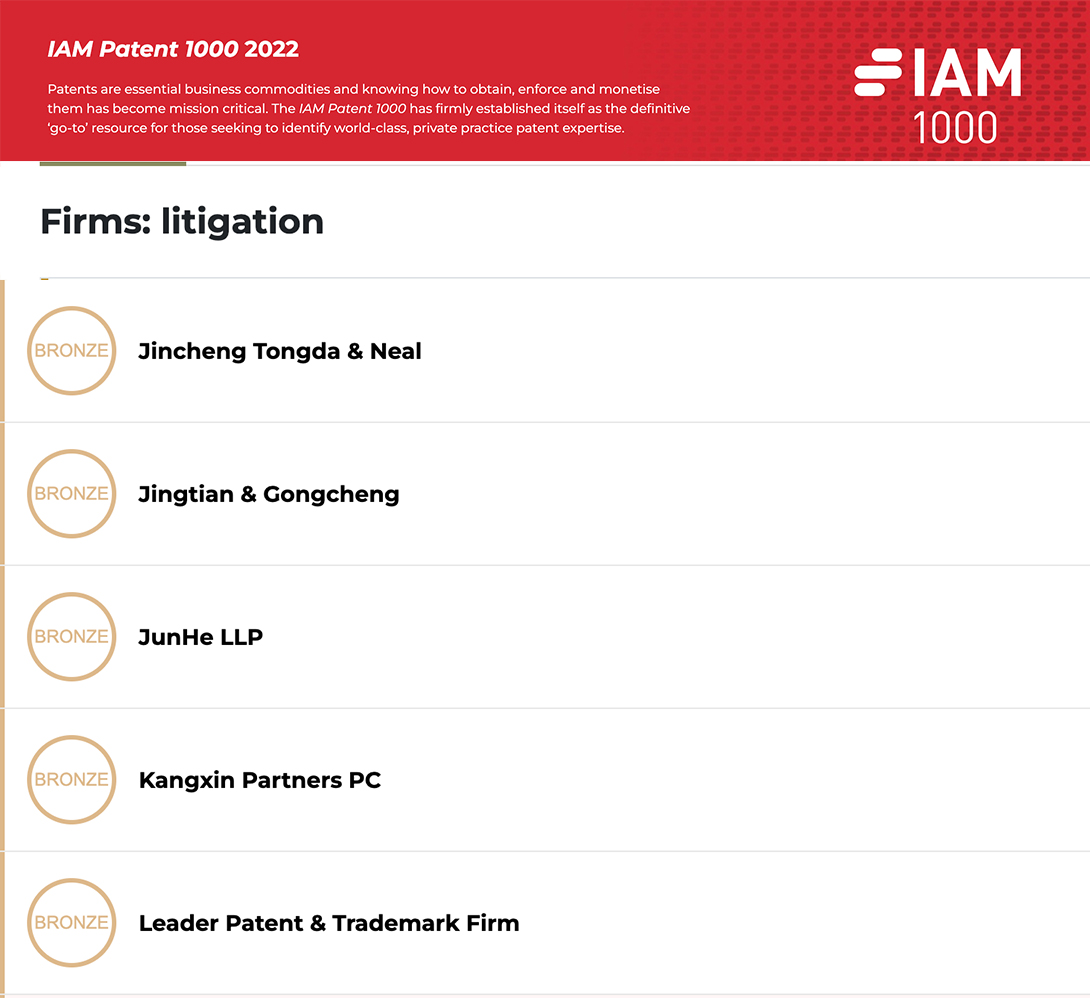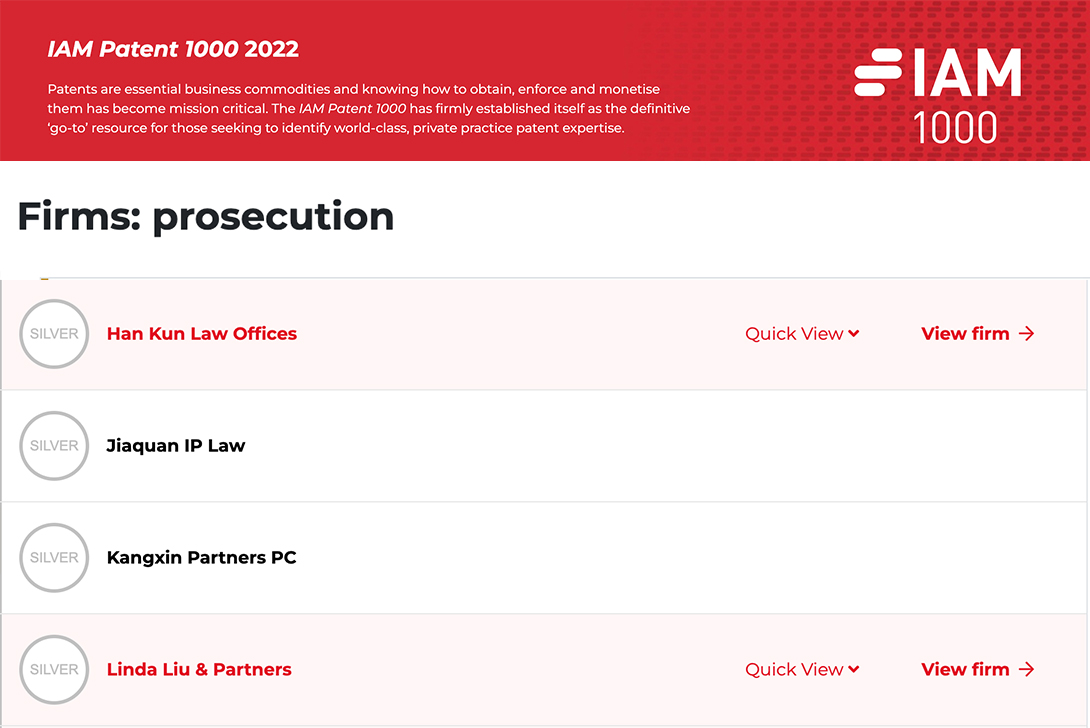 When describing Kangxin's Intellectual Property team, the guide states: "With an astonishing 90% success rate in patent applications – one of the highest in the country – and being the top PCT filer, Kangxin Partners stands as one of China's most storied IP powerhouses. Its patent team has all the technical areas covered, from electronics, chemistry and life sciences to computer technology, and mechanics. Head of the domestic patent department Shirley Dong continues to shepherd the team and devise astute domestic drafting strategies with dexterity. Her counterpart James Chen heads the foreign patent department, and his personal practice focuses on semiconductors, material processing and electronics. Previously a senior engineer in organic synthesis and catalyst research at Beijing Research Institute of Chemical Industry, Mary Zhang comfortably traverses the contentious/non-contentious divide with her sound legal and technical nous. The Beijing-based department is also tapped to handle critical invalidation and re-examination work. Guiming (Gary) Wu marries prosecution with litigation nous to the benefit of his Fortune 500 clients."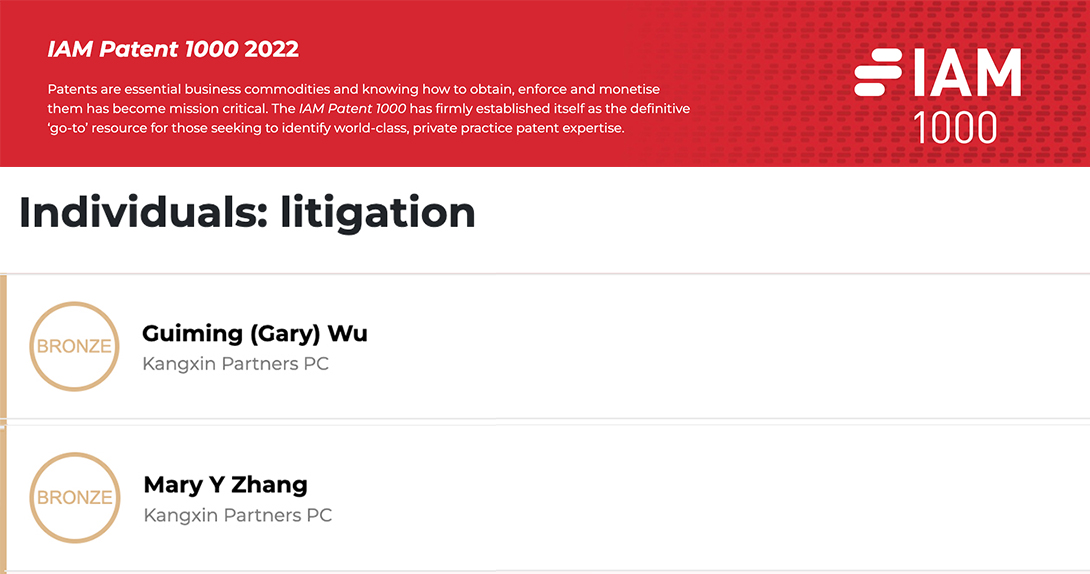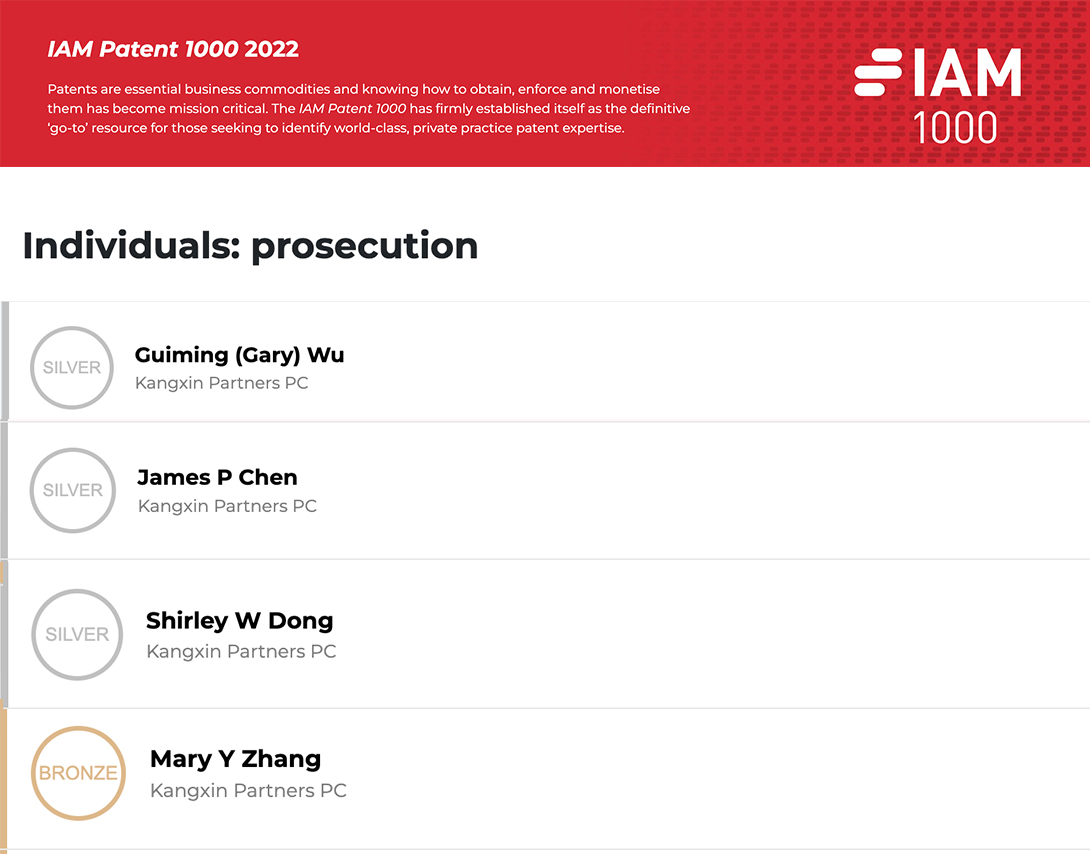 The IAM Patent 1000 is a standalone publication that identifies individual and firm expertise in all major areas of patent law and practice. Through an extensive research process conducted by a team of highly qualified, full-time analysts, the publication identifies the top patent practitioners, as well as leading patent law and attorney firms.