Kangxin Partner James Chen speaks at International Federation of Intellectual Property Attorneys (FICPI) 18th Open Forum
On October 9-12 Kangxin Partner James Chen joined the International Federation of Intellectual property Attorneys 18th Open Forum, held in Vienna.
Hundreds of patent attorneys, trademark attorneys and lawyers from around the world attended the conference and conducted in-depth discussions and research on related topics. Mr. Chen, a senior partner at Kangxin, joined the event as a guest speaker.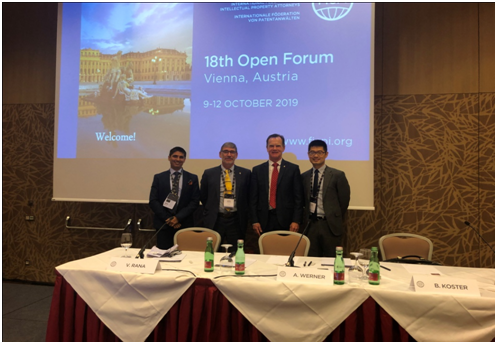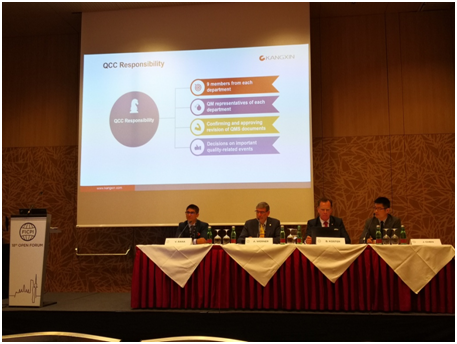 Mr. Chen delivered a keynote speech on the topic "Quality Assurance: Documenting and Improving your Firm's Workflows". During his speech he introduced the ISO 9001 system of Kangxin, including the establishment, structure, and working processes involved within the system, along with his related experiences. The speech was well received by the guests.
Founded in 1906, the International Federation of Intellectual Property Attorneys (FICPI) has a history of more than 100 years. Its headquarters is located in Paris, France. It is a non-political, international, professional body of intellectual property professionals working in private practice. FICPI now has members in more than 80 countries.
FICPI members, as well as FICPI observers and consultants, have played an active role in the development of global intellectual property matters on many national and international platforms, making it a truly international institution that is at the forefront of research and development within the intellectual property industry.