Kangxin recognized as an 2018 China Intellectual Property Outstanding Service Team
On January 12th-13th, the "Ninth China Intellectual Property New Year Forum and 2019 China Intellectual Property Managers Annual Meeting" was held at the JW Marriott Hotel in Beijing. The theme of this forum and annual conference is "New Era, New Frame, New Balance", focusing on the new era of change, the new path of Chinese enterprise innovation and intellectual property development. Based on its own foothold in the intellectual property industry and fully grasping the IP development trends, the forum attracted representatives of governmental China Intellectual Property institutions, experts, scholars and intellectual property from China, the United States, France, the United Kingdom, Japan and other countries and regions. Service agency representatives, as well as intellectual property managers from hundreds of companies, attended the conference, with more than 800 participants in total.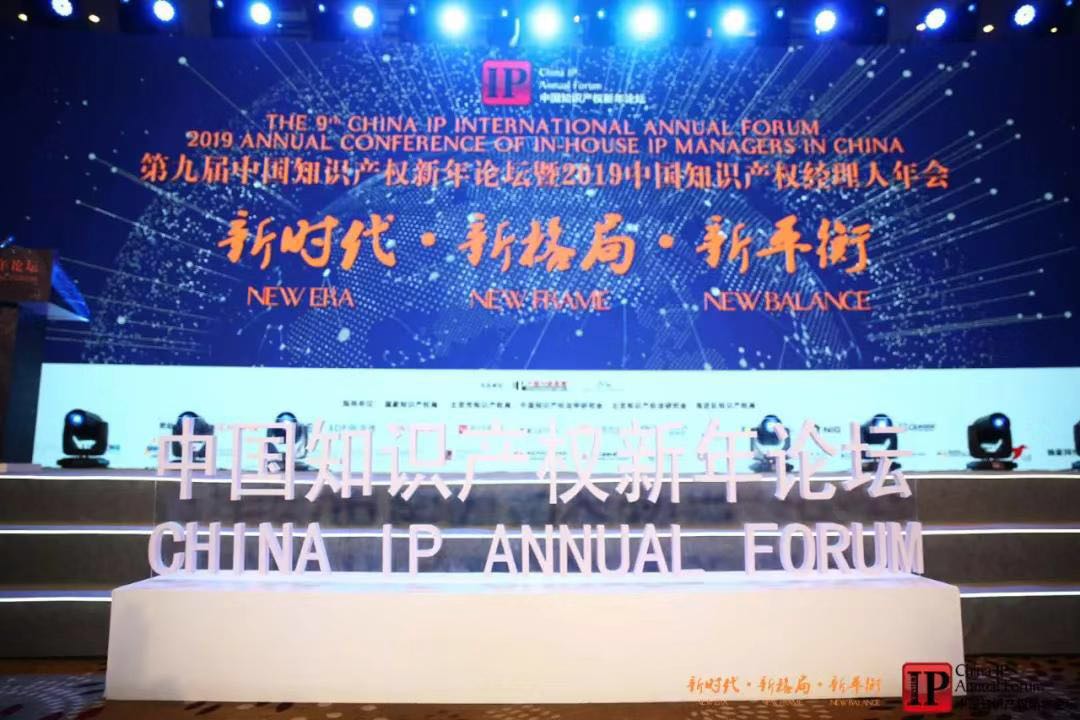 On the evening of the 12th, the long-awaited "2019 China Intellectual Property Managers Annual Conference Awards Ceremony and Appreciation Dinner" was held. The Kangxin team won the title of "2018 China Outstanding Intellectual Property Service Team" with its highly efficient service team, rich intellectual property experience and high quality professional services. Ms. Li Jinling, a senior intellectual property consultant of Kangxin, took the stage to receive the award.
At the same time, at this annual meeting, the "Sunshine Intellectual Property People" fund project initiated by China Intellectual Property Magazine and Beijing Sunshine Intellectual Property and Legal Development Foundation was officially released. The fund project was established on December 12, 2018 under the Beijing Sunshine Intellectual Property and Legal Development Foundation to help employees in the China Intellectual Property industry who have major diseases in China. As one of the donors, Kangxin received a donation certificate from Ms. Hu Shihua, Kangxin's senior intellectual property consultant.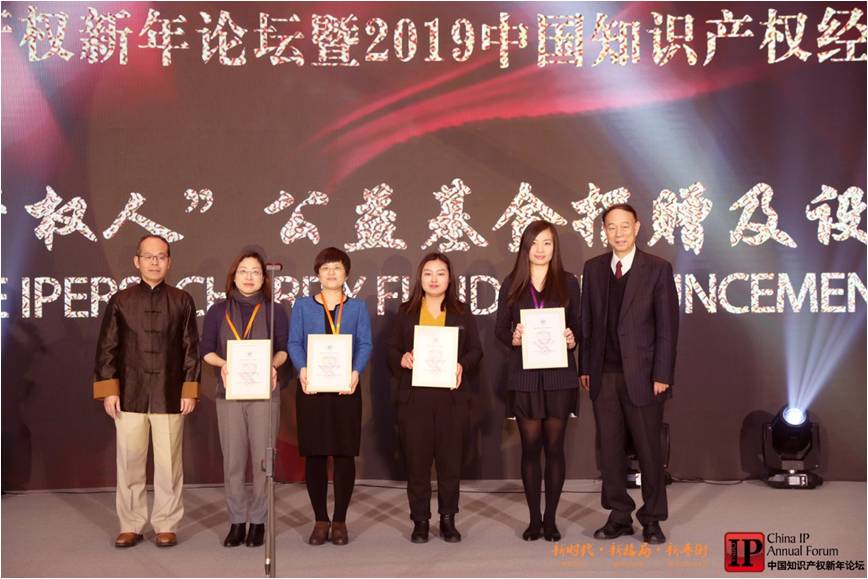 As always, Kangxin insists on its own service concept and provides enterprises with more high-quality and efficient professional services. At the same time, it hopes to bring more social value to the China intellectual property industry and at the same time contribute more to social welfare.