Our team was still packing their suitcases in Beijing when they started receiving messages from clients who already arrived in Seattle with pictures of the billboards advertising our Saturday night reception, so excitement was building up for our event for several days.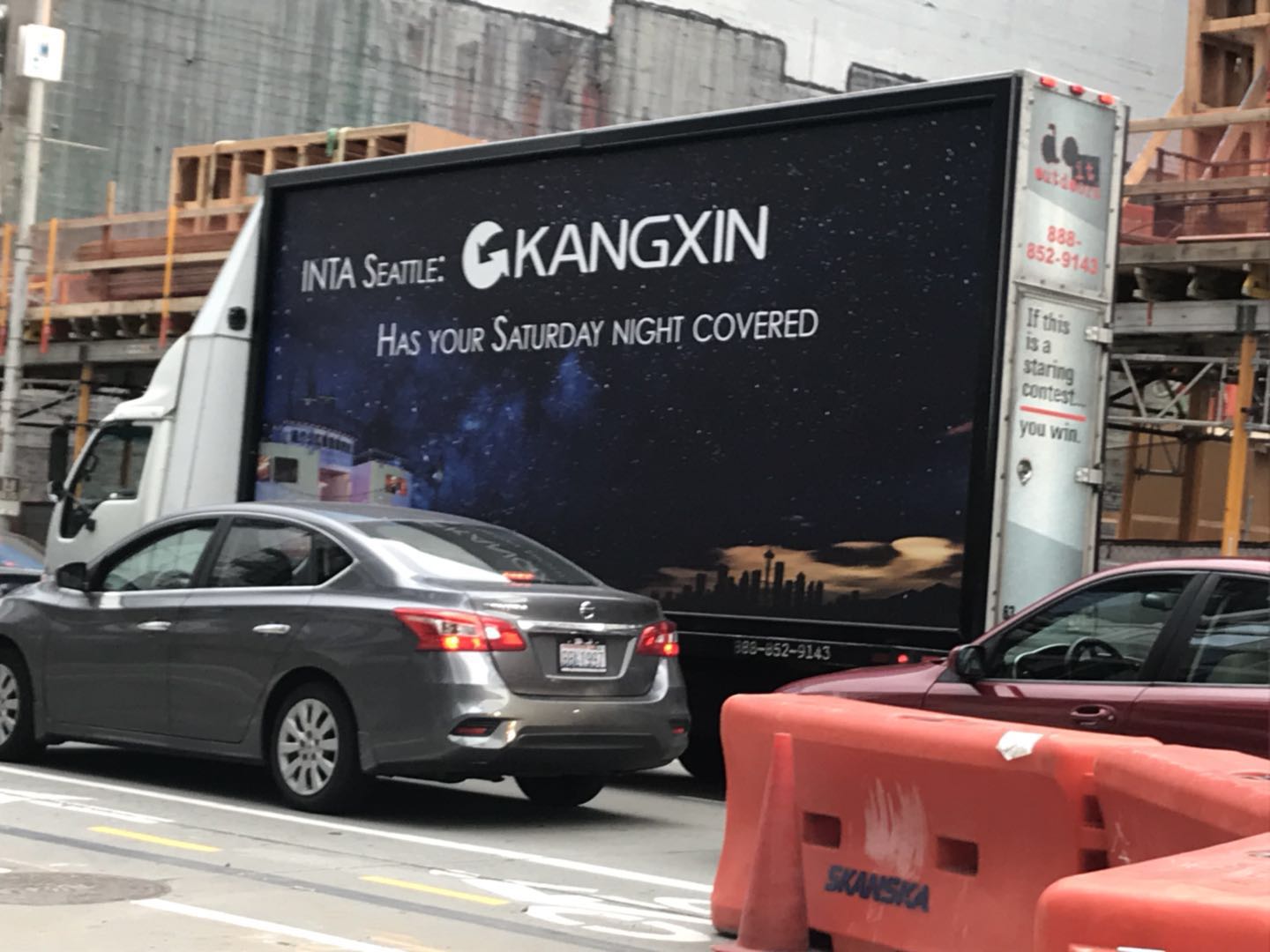 May 19th, the first day of INTA, was already full of client meetings, but our team got together a few hours before the event to have a pep talk and get ready to welcome our guests from all over the world. Guests began arriving even before the official start time, excited to see what we have prepared for them. The early arrivals were entertained with aerialists and a live band on the red carpet as they waited to enter the boat. Though the weather forecast promised clear skies for the evening, Seattle weather is unpredictable, and it began to rain. We were concerned this would turn away our guests, but instead more arrived, waited the rain out under tents we had prepared, and by the time the party was in full swing by 8pm, the sky has cleared!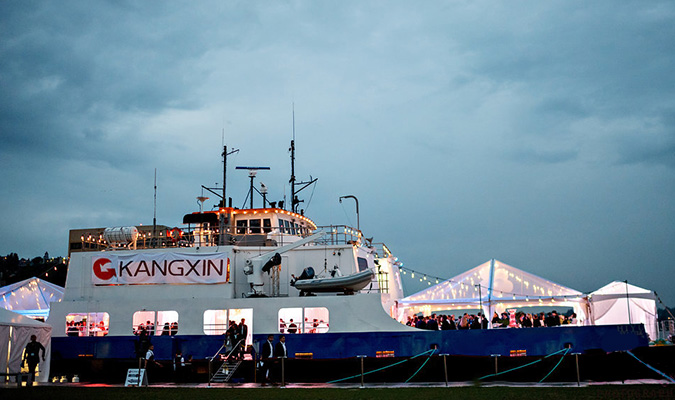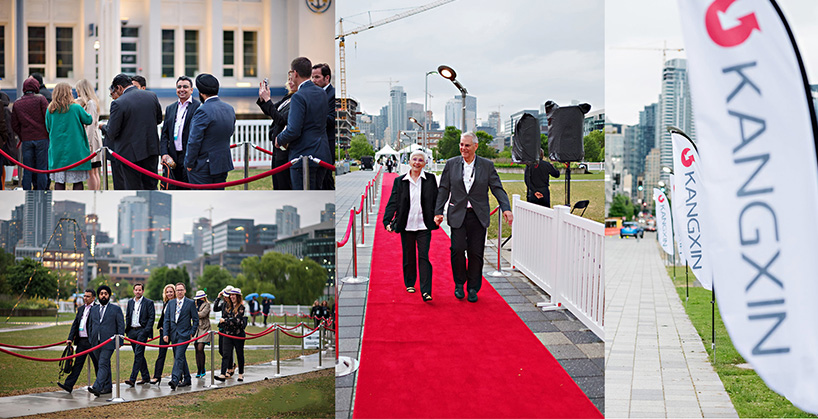 Elegant drinks and hors d'oeuvres, aerialists pouring drinks for the guests, musicians, fresh oyster bar, gymnasts and performers, there was no shortage of entertainment for the guests. Kangxin logos were everywhere – branded drinks, the oyster bar, and in lights on the boat, and we received many comments that it was a great take on branding. Guests were also interested in learning about our newly launched eService Platform, intrigued by the use of AI and blockchain technologies and how they can be used in our profession.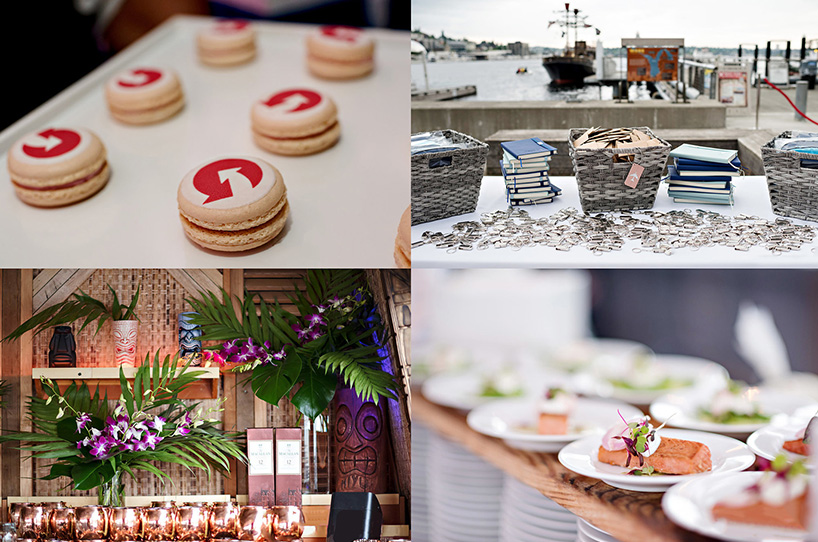 As the boat was filled to capacity for a large portion of the night, many guests took advantage of the VIP area on the Hiyu, a quieter second floor where we could chat with friends old and new.
In all, we had over a thousand guests in attendance! The party became the talk of INTA – clients who attended complimented us on a successful night, and those who did not get a chance to join were regretting missing such an exciting night, urging us to hold another event soon. This was the first time Kangxin has put on a reception of such scale, and we are grateful for the support our guests showed us to make the party a success!