Legal 500 published its 2023 Asia Pacific Guide on Nov 23,2022. Kangxin Partners, P.C. was again ranked as the Legal 500 Asia Pacific Leading Firms 2023 (Intellectual Property:PRC firms: non-contentious). Kangxin's four lawyers are mentioned by name in Legal 500 Asia Pacific commentary for their standout contribution to respective practices. Samson Yu, Shirley Dong, Gloria Wu and James Chen were rated as the Legal 500 Asia Pacific Recommended Lawyers.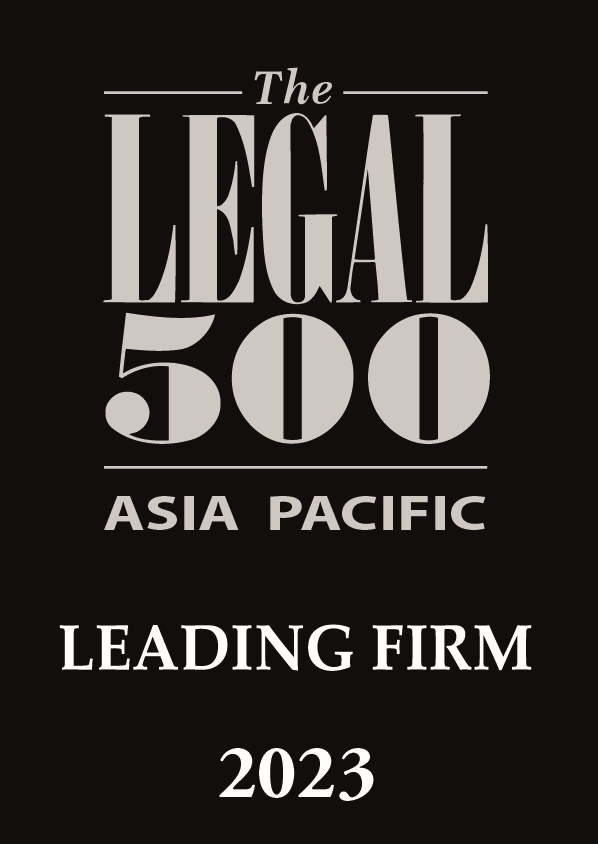 Legal 500 Commented kangxin as this:
"Very effective at transferring clients' global objectives to meet Chinese law', Kangxin Partners, p.c.'s patent team comprises electronics, mechanics, and chemistry and life sciences sub-divisions. The firm also has strong credentials in trade marks, domain names, copyright, IP enforcement, and IP strategy and design. Clients additionally benefit from the firm's IP management tool, Kangxin IP Platform, while growth during 2021 includes the opening of new offices in Wuhan, Hangzhou, Guangzhou, Qingdao and Dongguan. The principal figures are patent experts Shirley Dong and James Chen, trademark protection specialist Gloria Wu, and managing partner Samson Yu.
Testimonials
'A large team that is technically competent and with great English!'
'Kangxin has been very effective at transferring clients' global objectives to meet Chinese law.'
'Kangxin is timely, professional, experienced and reasonably priced.'
'The team at Kangxin is highly responsive and cross-border communication is quick and detailed.'
'Offers a full suite of IP services and has a strong grasp of Chinese IP rules and regulations, which helps clients make the best decisions.'
'Each member is very professional and quick to follow up with any outstanding items to ensure deadlines are met. They are also always pleasant in their communications.'
The Legal 500 series of publications is dedicated to providing professional advice and is widely acknowledged as the world's largest legal referral guide. The survey collected feedback from 300,000 customers worldwide, and conducted interviews with a number of lawyers and legal advisers. The survey conducted an in-depth analysis of the firm's business capabilities and also reflected the needs of corporate legal counsel. The results of this annual survey also fully demonstrated Kangxin's professional capabilities and influence in the field of intellectual property.