Recently, Word Trademark Review issued the World Trademark Review 2022 Guide. Kangxin ranked silver in Prosecution and Strategy. Our managing partner Samson Yu and partner Gloria Wu were recognized as leading inviduals in trademark prosecution and strategy.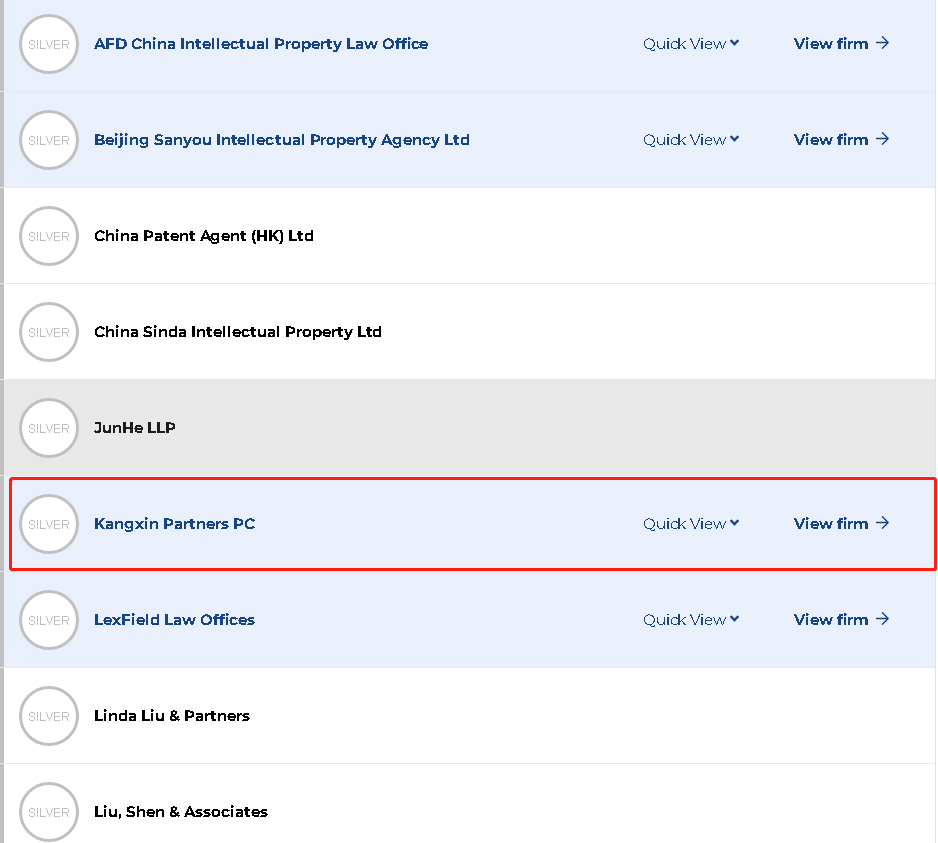 WTR highly remarks kangxin like this:
'"Since its establishment in 1994, Chinese IP powerhouse Kangxin Partners has been renowned for its industry expertise. It has all bases covered for national and international brand owners – outposts in Germany, Japan and the United States operate seamlessly alongside its China contingent to offer a full spectrum of brand protection. Managing partner Samson Gang Yuleads the charge, with exceptional international IP experience on his resume. He works as an IP strategic advisor for many top Chinese companies, providing them with valuable insights into their overseas acquisitions. An expert in IP commercialisation, Gloria Wu heads the trademark squad and has assisted numerous international brand owners in devising and implementing tailored protection strategies in thecountry."